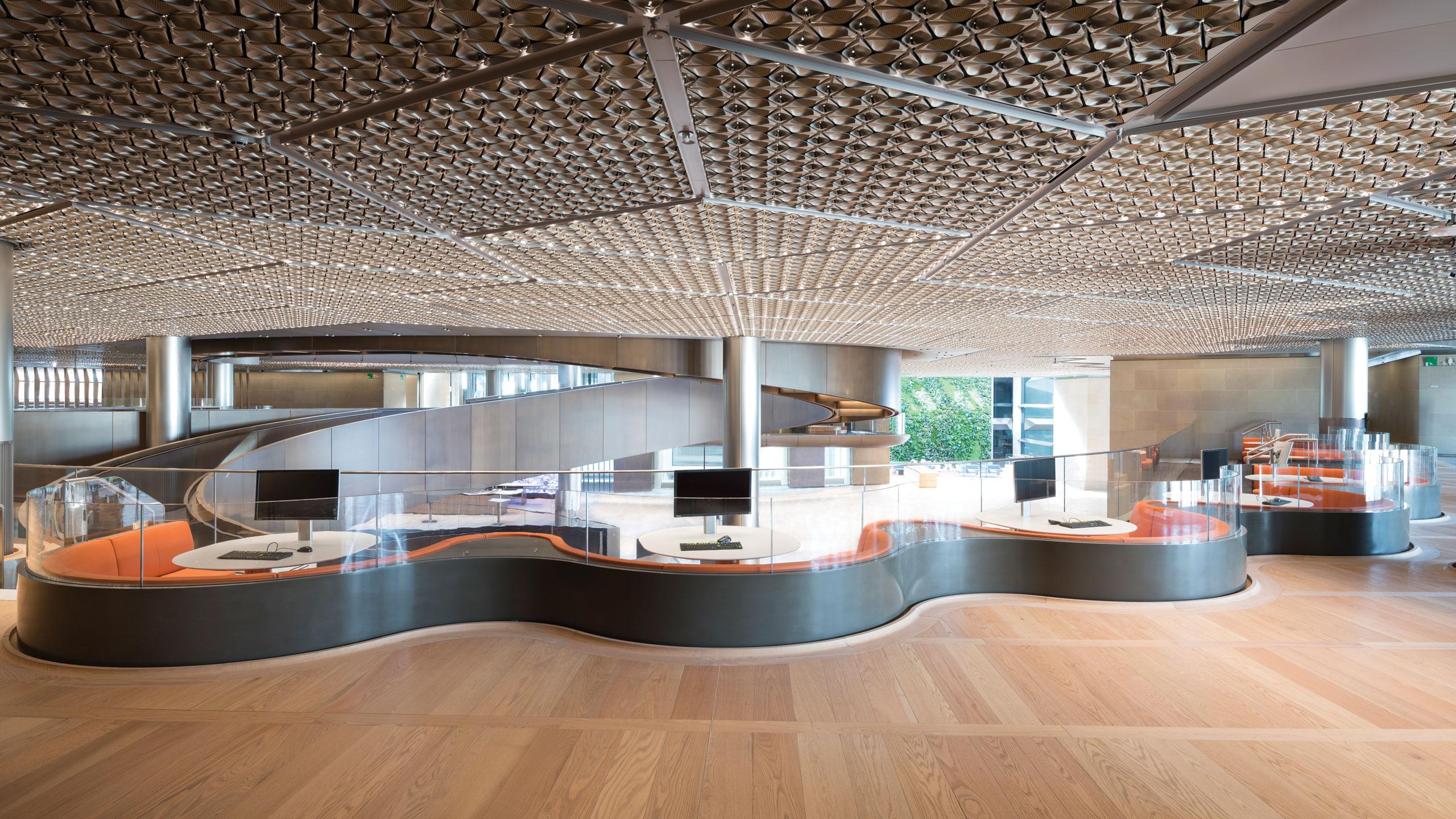 Specifiers and designers have always loved the look and overall appeal of Real American Hardwood™ products. And for good reason. Like us, each piece of timber is unique—with color, texture, and grain as individual as a human personality. But today's environmentally conscious users are concerned with more than just "looks." What about resource sustainability and manufacturing concerns?
Sustainable and Renewing
Since the early 1950s, the U.S. Department of Agriculture Forest Service has been and continues to accumulate data regarding the health, general conditions, and trends affecting America's forests. The Forest Service's most recent assessment reports that since 1953, the net volume of U.S. hardwoods has increased by 131%! That's sustainability in a nutshell. And the bottom line is that the U.S. supply of hardwoods for flooring, furniture, cabinetry, and millwork is sustainable now and for generations to come.
Manufacturing and the Environment
In the U.S., manufacturing practices and quality standards are regulated and monitored by U.S. agencies and associations. Consumers at all levels can confidently choose products made from all natural American hardwoods knowing that not only has the hardwood been responsibly harvested, stringent manufacturing quality control standards also have been met.
And lastly … an Energy Comparison
When comparing the amount of energy required to produce one ton of cement, glass, steel, or aluminum to the production of one ton of wood, it requires:
5 times more energy for one ton of cement
14 times more energy for one ton of glass
24 times more energy for one ton of steel
126 times more energy for one ton of aluminum
So, why not incorporate more American hardwood into your designs? Clearly, it's "the" material for today's environmentally conscious world. Learn more at www.corrim.org.
---
Real American Hardwood™ is a trademark of the Real American Hardwood Coalition.