Sycamore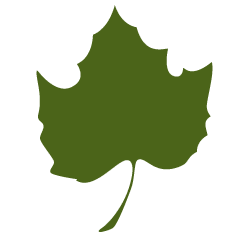 Platanus occidentalis
Other Name: Buttonwood
---
DISTRIBUTION
Throughout Eastern U.S.
GENERAL DESCRIPTION
The sapwood is white to light yellow, while the heartwood is light-to-dark brown. The wood has a fine, close texture with interlocked grain. It contrasts well with other species.
WORKING PROPERTIES
The wood machines well, but high-speed cutters are needed to prevent chipping. It is resistant to splitting due to the interlocked grain. It glues well and stains with care to an excellent finish. It dries fairly rapidly, with a tendency to warp. It has moderate shrinkage and little movement in performance.
PHYSICAL PROPERTIES
Sycamore is classified as moderate in weight, hardness, stiffness, and shock resistance. It turns well on a lathe and has good bending qualities.
AVAILABILITY
Reasonable availability.
MAIN USES
Furniture, furniture parts (drawer sides), millwork, paneling and moulding, flooring, kitchenware, butcher blocks, toys, and fruit crates.