Poplar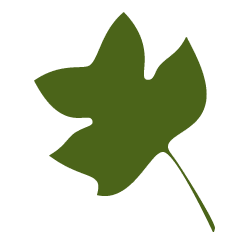 Liriodendron tulipifera
Other Names: Yellow poplar, tulip wood
---
DISTRIBUTION
Widespread throughout Eastern U.S.
GENERAL DESCRIPTION
The sapwood is creamy white and may be streaked, and the heartwood varies from pale yellowish-brown to olive green. The green color in the heartwood will tend to darken on exposure to light and turn brown. The wood has a medium-to-fine texture and is straight-grained.
WORKING PROPERTIES
It is a versatile wood that is easy to machine, plane, turn, glue, and bore. It dries easily with minimal movement in performance and has little tendency to split when nailed. It takes and holds paint, enamel, and stain exceptionally well.
PHYSICAL PROPERTIES
Poplar is a medium-density wood with low-bending, shock resistance, stiffness, and compression values. It has a medium steam-bending classification.
AVAILABILITY
Very widely available.
MAIN USES
Light construction, furniture, kitchen cabinets, doors, paneling, moulding and millwork, edge-glued panels, turnings, and carvings