Thermally Modified Hardwood and its role in Architectural Design
Thermally modified hardwood has great potential in both exterior and interior applications. Because the lumber has been physically modified – architects and designers must understand the different physical characteristics to use this innovative product in the proper applications. Specifications, installation, and maintenance are also different with thermally modified hardwood.
Credits: 1 AIA HSW + 1 USGBC/GBCI + 1 AAA
Click here to view the latest webinar.
Course Description
This presentation will provide information on the thermal modification process; discuss the environmental advantages and performance features of Thermally Modified Hardwood (TMH); and showcase Thermally Modified Hardwood in both outdoor and indoor applications. At the conclusion, specifiers will be comfortable sourcing this unique building material.
Learning Objectives
At the conclusion of this Presentation, participants will:
1. Explain the chemical free, non-toxic Thermal Modification process and discuss why Thermally Modified Hardwood poses no threat to the environment and human wellness.
2. Recognize and be able to list the Performance and Design features of Thermally Modified Hardwood.
3. Understand and be able to list the Environmental Advantages of using this carbon-sequestering building and design material, sourced from responsibly managed, sustainable forests, and the product of responsible manufacturing.
4. Comprehend the proper installation, chemical-free finishing, and routine care and maintenance that contribute to longest-life performance of the material.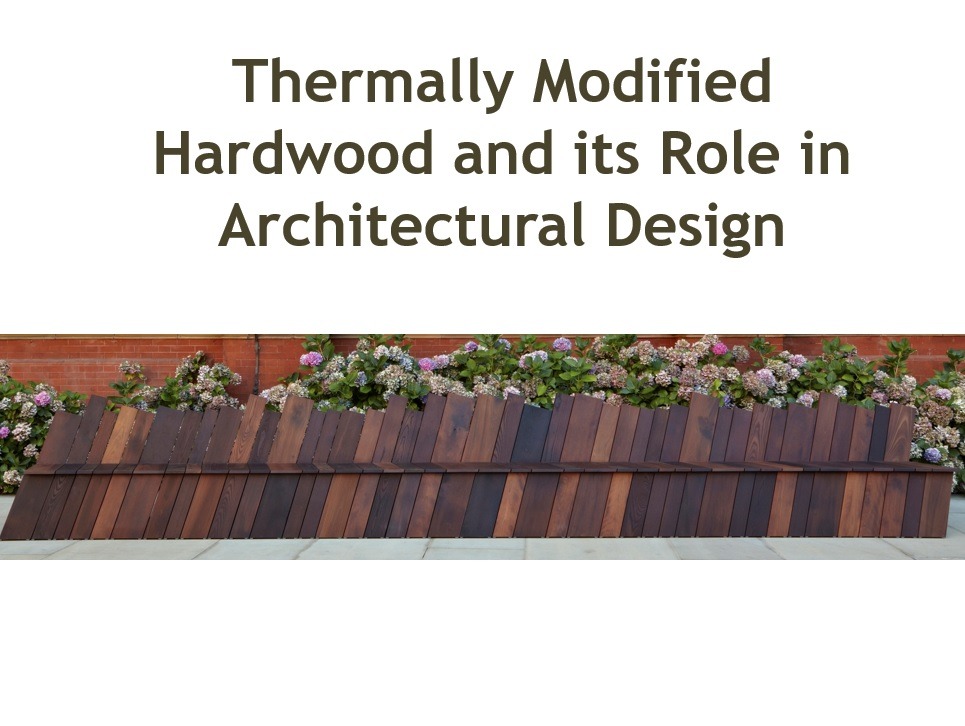 APPROVED BY